Description
Pala VR VR Dark Mars Simulator not only solves the problem of 5D/7D cinema traditional storefronts and fixed screen dependence, but also break the limitation of audience numbers in 9D cinema, large flow, high profit!
Why Choose PalaVR VR Dark Mars  Simulator?

1.360°view, one machine to watch films and play games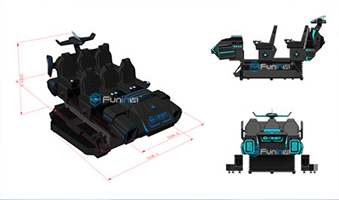 2.High return rate, six tickets at one time, create high profit.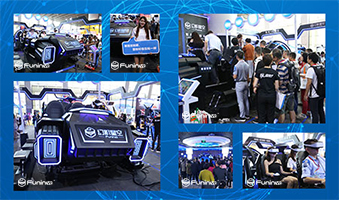 3.Wind, sweeping leg, button vibration, various special effect to provide more realistic experience.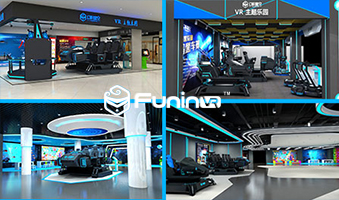 4.Shining mech style, numerous fans from all over the world. Sparkling lights  to catch your eyes.
Details for PalaVR VR Dark Mars  Simulator
| | |
| --- | --- |
| Item | Value |
| Voltage | AC220 |
| Weight | 1500kg |
| Measured power | 3.8kw |
| External Size | 4200*3700*2400mm |
| Number of seats  | 6 |
| Number of  games | VR22+5D100 |
|  helmet | PICO、3Glasses |

Profit Mode For PalaVR VR Dark Mars  Simulator

VR Dark Mars  Simulator In Comprehensive Experience Center

PalaVR VR Dark Mars  Simulator In Exhibitiong